Providing a unique and fulfilling home buying and selling experience through real estate services designed to enhance and enrich the futures of our clients.
As a husband and father, Easton Smith understands the vital role real estate investments play in a family's future. Equipped with this understanding as well as years of experience in various types of real estate endeavors, Easton founded the Emerald Haus Group – a real estate agency focused on the interests of its clients and achieving a goal of advancing a family's real estate endeavors financially.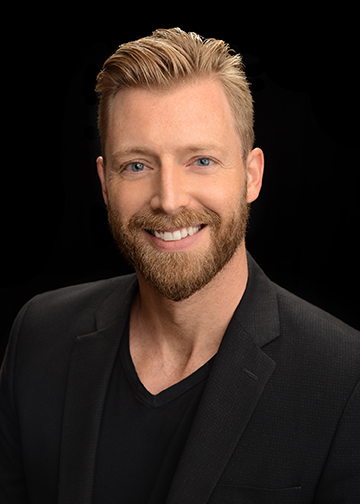 Easton's experience in various facets of real estate spans over 15 years and includes areas such as overseas residential, personal residential, income properties, as well as acting as a trustee for a number of multi-million dollar properties in Los Angeles and Malibu.
While he's proven successful at acquiring, improving, and reselling his real estate investments for a significant profit, his true passion lies in assisting families in finding homes that will not only create lifelong memories but set them up for financial success. His wealth of knowledge in business and real estate and his ability to foresee and capitalize on real estate opportunities allows Easton to save his clients money when purchasing their home, and ensure his clients gain substantially when selling.
Easton developed and polished his effective negotiating skills serving the world's most prominent entrepreneurs, philanthropists, and A-list actors/musicians via high-end charter operation he created. An accomplished commercial and private executive pilot, Easton was also involved with aerial firefighting with the United States Forest Service and Cal Fire, where he fought forest fires as a long line pilot.
Prior to aviation, he and his wife were successful, professional ballet dancers who toured the United States and the world. Additionally, Easton had the opportunity to star in a Broadway show as well as tour in musical theater productions.
The beauty of the Texas Hill Country and the opportunity to follow his passion are just a couple of reasons Easton and his family chose New Braunfels, TX as home.
Denise was born and raised in Ohio and brings with her more than 25 years of advertising and marketing experience serving as account/project manager for some of the largest advertising agencies and marketing firms in the Dayton, Ohio area. She has diverse experience working with business owners of small "mom and pop" shops as well as marketing executives in the B2B and B2C corporate realm. Her attention to detail, experience working to rigid corporate standards, monitoring budgets, maintaining timelines, skills in developing relationships, and supporting clients in every aspect of their marketing needs aligns her perfectly to work with clients looking to buy or sell homes in Central Texas. She is capable of handling the necessary details of each transaction and adds to the success Emerald Haus Group has experienced with their clients.
Denise moved to Texas in 2013 with her husband Randy and currently resides in New Braunfels. She looks forward to helping you, valued clients of Emerald Haus Group navigate the real estate waters of New Braunfels.